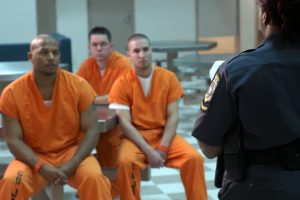 In Nevada, just like other states, there are different classes of felonies. Typically a felony conviction of and sort equals a mandatory minimum jail sentence of 12 months. The Nevada criminal justice system is very complex and should not be navigated alone. Please contact Las Vegas, Nevada Criminal Defense Attorney Greg Knapp to discuss your rights and how to protect them.
You can begin your free consultation by clicking here. Nevada Felony Defense Attorney Greg Knapp handles all possible types of crimes including DUI, drug charges, misdemeanors and felonies.
Classes Of Felonies In Nevada
Nevada felony classes range from Class A to Class E. A Class E felony is the, for lack of a better term, less serious than a Class D felony, Class C felony, Class B felony and a Class A felony. NV Class A felonies are the most severe in terms of legal consequences, penalties and mandatory minimum sentences. Examples of different felony classes in the state of Nevada are:
Class A Felony: Murder, kidnapping and promoting child porn charges
Class B Felony: Reckless driving involving serious injury or death, child porn possession, assault with a deadly weapon and battery with intent to kill
Class C Felony: Restraining order violation, possession of stolen property with values between $250.00 and $2,500.00, stalking via internet, text and other electronic means
Class D Felony: Manslaughter, involuntary manslaughter and 3rd degree arson
Class E Felony: Certain gang crimes and child prostitution crimes
Our Las Vegas Felony Defense Lawyers offer free consultations and serve all of Clark County, Nevada including: Las Vegas, North Las Vegas, Laughlin, Henderson, Primm, Paradise, Enterprise, UNLV, Nellis Air Force Base, Boulder City, Whitney, Moapa Valley, Mesquite, Jean, Sloan, Spring Valley, Summerlin South, Sunrise Manor, Nelson, Arden, Winchester & Mountain's Edge, NV.